Download
The Scarecrow 4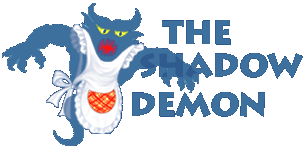 1. sd1.zip - 2 056 Kb
2. sd2.zip - 3 535 Kb
These two zips are an addition to Hot Chicken set. You have tu unzip them in the same folder, where the other files of Hot Chicken are. Let some files be replaced whith the new ones. Play hotchicken1sdk.cnf to enjoy a new adventure with Pearl. :)
If you do not have Hot Chicken yet, download, and unzip in a folder all it's zips, before unzipping the Shadow Demon additional part.


Special thanks to the lovely Dagny,
for many funny suggestions, and the nice inspiration for this set!
1. hc1.zip - 2 406 Kb
2. hc2.zip - 3 928 Kb
3. hc3.zip - 3 503 Kb
4. hc4.zip - 2 127 Kb
5. hc5.zip - 2 615 Kb
The version here is safe for kids. But if you think, you are grown up enough for a really Hot Chick(en), go to see if you can get it. :)